10hl 10bbl Stainless Steel Brite Tank
10hl 10bbl Stainless Steel Brite Tank
HBETBREW

Shangdong, China

Within 30days

200sets/month
1)100% certified 304 sanitary food grade stainless steel in all of our components.
2) Double jackets with 80mm PU as insulation in middle
3)Top Manway or side manyway design for your choose
4)Safety Pressure valve to protect the tanks from being over pressurized or creating negative pressure.
5)Accessible sampling valve for beer monitoring and tasting
6)Carbonation / Aeration Stone
10HL 10BBL Stainless steel Brite tank
Jinan Humber Equipment Technology Co., Ltd. not only provides a complete beer brewing project solutions, but also provides a single system such as stainless steel brite tanks.
The specifications of 10HL stainless steel brite tank as reference:
- Dimension: Diameter 1260mm, height 2300mm

- Top or side manway: 280*380mm
- Double layers with cooling jacket and insulation inside
- Dish head on top and bottom
- Dish head thickness is 3mm, inner layer thickness is 3mm, outer layer thickness is 2mm
- Equipped with PVRV, sample valve, pressure gauge, pressure relief valve, cleaning ball, carbonation stone
- Weight: 380KG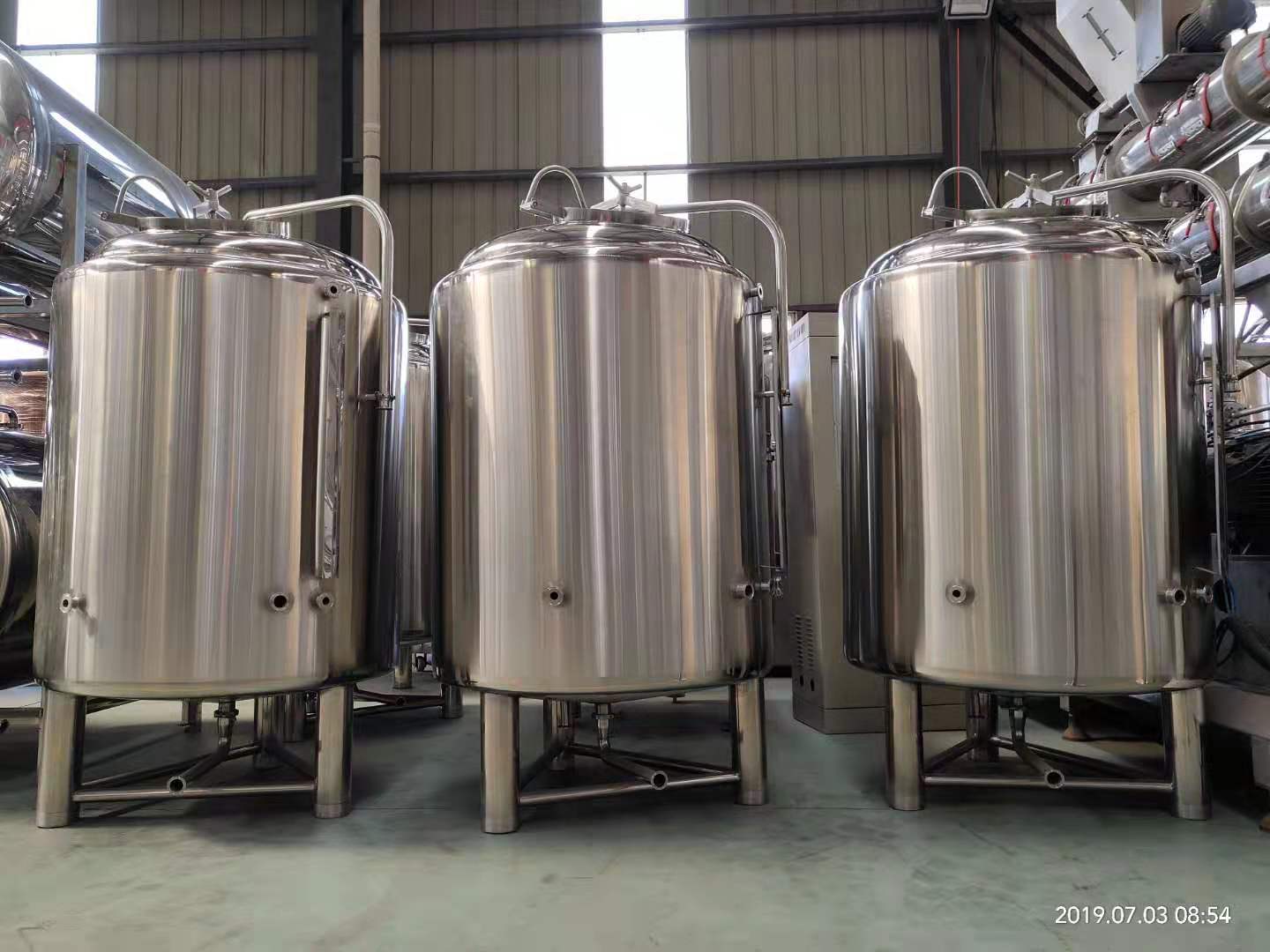 1)100% certified 304 sanitary food grade stainless steel in all of our components.
2) Double jackets with 80mm PU as insulation in middle
3)Top Manway or side manyway design for your choose
4)Safety Pressure valve to protect the tanks from being over pressurized or creating negative pressure.
5)Accessible sampling valve for beer monitoring and tasting
6)Carbonation / Aeration Stone